For the latest legislative updates and policy briefs, NAM members rely on their weekly Cap Briefing e-mail, which provides quick information on our top priorities in a dynamic format.
A Publication of the National Association of Manufacturers

August 2, 2013
There will be no Capital Briefing next week. The next edition of Capital Briefing will be Friday, August 16.

Manufacturers Gear Up for August Recess Action. Members of Congress are never more accessible to manufacturers than during the August recess when they leave Washington behind for their home districts. The recess begins August 5, and the NAM encourages manufacturers to use this time so that lawmakers return to Capitol Hill in September with an understanding of the NAM's Growth Agenda and the importance of manufacturing's role in the economy.
When manufacturers engage with lawmakers, it is important to highlight specific policy issues, such as more robust trade policies and agreements, which will strengthen America's manufacturing base. The NAM's trade toolkit provides a one-stop web portal that showcases stories and information on the importance of trade to manufacturing and provides tools to help manufacturers communicate internally and in the community.
"Manufacturers need to help their employees, suppliers and local communities see more of the opportunities of the global marketplace and the need for manufacturers to reach new customers outside our borders to grow manufacturing in the United States," said NAM Vice President of International Economic Affairs Linda Dempsey. "By doing so, we will build support for Washington to pursue policies that will do more to open markets and level the playing field to connect our manufacturers with the 95 percent of consumers that live outside U.S. borders." The NAM is also running display ads on export controls at Ronald Reagan Washington National Airport to engage policymakers traveling to and from Washington and recently wrapped up two weeks of digital ads on fair trade with India.
In addition to trade, immigration reform also remains a top priority heading into the August recess. Manufacturers can use this time to share their personal stories about the need for immigration reform with lawmakers as they did during the NAM's 2013 Manufacturing Summit. On July 30, NAM Director of Human Resources Policy Christine Scullion and the inSPIRE STEM USA (Supporting Productive Immigration Reform & Education) Coalition briefed congressional staffers about the importance of science, technology, engineering and mathematics (STEM) education to reforming our nation's broken immigration system. Earlier in July, the NAM hosted a "Shopfloor" immigration reform briefing for the House, cohosted by House Judiciary Committee Chairman Bob Goodlatte (R-VA) and Rep. Luis Gutierrez (D-IL). Speaking at the event were manufacturing representatives from Caterpillar, Cargill and Logan's Sausage. Read our Member Focus Q&A with Chairman Goodlatte here.
Any comprehensive immigration reform legislation must invest in STEM education. The Senate-passed bill, the Border Security, Economic Opportunity and Immigration Modernization Act (S. 744), offers positive solutions for STEM investment, and manufacturers need the same from House legislation. The NAM joined more than 400 leading U.S. business and advocacy organizations in a letter sent July 30 urging House Speaker John Boehner (R-OH) and House Minority Leader Nancy Pelosi (D-CA) to take action on immigration reform.
Face-to-face interaction with lawmakers is perhaps the most useful means to convey manufacturing's priorities. The NAM's Plant Tour Guide outlines best practices for bringing members of Congress into manufacturing facilities. The guide includes a helpful checklist for setting up the plant tour, planning for the media, organizing the facility visit, producing displays and literature, preparing for guest arrival, conducting the tour and following up with your lawmaker and congressional staff after the event. "Manufacturing plant visits offer an opportunity to build lasting relationships with members of Congress and their staff," said NAM Vice President of Public Affairs Tiffany Adams. "They provide opportunities for lawmakers to meet with their constituents, hear the success stories and the struggles that manufacturers face and witness how their policies work in real life."
Manufacturers can also call attention to the issues that matter to them in other ways this month. Participating in town hall and district meetings that members of Congress host across the country provides an opportunity for direct communication. District events such as town hall meetings often underscore how manufacturers are the cornerstones of their communities. Manufacturers interested in more information about non-NAM district events may contact NAM Director of Public Affairs and Grassroots Advocacy Meredith Nethercutt.
The NAM, meanwhile, is partnering with member companies to bring representatives and senators into manufacturing facilities for congressional dialogues in August. The congressional dialogue initiative allows members of Congress to connect directly with their constituents on-site on issues that affect the manufacturing community. Manufacturers interested in hosting congressional dialogues may contact NAM External Relations Manager Leann Paradise. The dialogues will continue throughout the year.
The August recess is the perfect opportunity to give lawmakers a window into the jobs, resources and production lines critical to making things in the United States. We hope you will take time this month to join manufacturers in advocating for critical pro-growth policies.
Details: Leann Paradise, (202) 637-3049 and Meredith Nethercutt, (202) 637-3121.

NAM Carries Keystone Banner as President Distorts Job Opportunities. As the President toured the country this week giving speeches on job creation, he made several puzzling statements related to the Keystone XL pipeline and its job-creating potential. The President misstated that Keystone XL would create about 2,000 jobs during construction and only 20–50 permanent jobs. The statements were in direct conflict with the State Department's draft Environmental Impact Statement that estimated the project would create 42,100 jobs, which itself is considerably less than the 118,000 jobs that other independent economic studies have predicted. The media also challenged the accuracy of the President's remarks.
NAM President and CEO Jay Timmons and Laborers' International Union of North America President Terry O'Sullivan issued a joint statement responding to President Obama's Keystone jobs estimates. Timmons and O'Sullivan both expressed regret at the President's willingness to discount the thousands of manufacturing and construction jobs that the approval of the Keystone XL pipeline would create. Click here for a Bloomberg article quoting Timmons.
Details: Ross Eisenberg, (202) 637-3173 and Chip Yost, (202) 637-3175.

Senate Confirms NLRB Nominees as Legal Challenges Continue. This week, the U.S. Senate confirmed all five National Labor Relations Board (NLRB) nominees. These confirmations represent the first time in many years that all five Board members are sitting at the same time and confirmed by the Senate.

Even though the Board is now fully functioning, the Supreme Court has agreed to take up the Noel Canning case. This case challenged the January 2012 recess appointments of Block and Griffin. The U.S. Court of Appeals for the D.C. Circuit invalidated these two appointments, calling into question more than 300 NLRB case decisions, not to mention a number of regional director decisions as well. The fate of these cases will have to wait until the Supreme Court issues its ruling on the recess appointments, which likely will not be until sometime next spring.
The Coalition for a Democratic Workplace, of which the NAM is a leading member, raised the issue of the constitutionality of the President's recess appointments in Noel Canning v. NLRB. The NAM will continue to push back aggressively against the NLRB's overreach as we did in the poster rule—whether case decisions or regulatory or sub-regulatory action. Click here for our Member Focus article, "Dancing with the Courts."
Details: Joe Trauger, (202) 637-3127 and Amanda Wood, (202) 637-3128.

House Votes to Curb Energy Overregulation. The House approved legislation this week that would protect manufacturers against costly and burdensome energy regulations. H.R. 1582, the Energy Consumers Relief Act, passed with a strong bipartisan vote. The NAM designated the votes on H.R. 1582 as a Key Manufacturing Vote.
H.R. 1582 would ensure that Environmental Protection Agency (EPA) rules are implemented only after carefully weighing the full spectrum of their potential impacts on energy prices, security, employment and the economy. The legislation would require the EPA to submit a report to Congress projecting energy cost increases and the effects on employment for any EPA rule estimated to cost more than $1 billion. It would then prohibit the EPA from finalizing any rule if the Department of Energy, in consultation with the Federal Energy Regulatory Commission and the Energy Information Administration, determines the rule would cause significant adverse economic effects. Click here for our press statement.
The NAM also sent a letter of support for an amendment to H.R. 1582 from Rep. Tim Murphy (R-PA) that would require the EPA's recent "social cost of carbon" study to be vetted by Congress before it can be used to justify regulations. Click here to view our letter.
Legislative action now shifts to the Senate where the NAM will continue to build support for H.R. 1582.
In addition, the NAM expressed support for an amendment offered by Rep. Steve Scalise (R-LA) to H.R. 367 that would require congressional approval before the implementation of any rule that imposes a tax on carbon emissions. Click here for our press statement.
Details: Ross Eisenberg, (202) 637-3173 and Greg Bertelsen, (202) 637-3174.
Senate Takes up Energy-Efficiency Bill. The Senate has begun consideration of S. 1392, the Energy Savings and Industrial Competitiveness Act of 2013, a bipartisan bill introduced by Sens. Jeanne Shaheen (D-NH) and Rob Portman (R-OH). The energy-efficiency legislation is slated for possible floor consideration in the Senate prior to the August recess. Action is more likely, however, when the Senate returns on September 10.
S. 1392 is the result of several updates made by Sens. Shaheen and Portman to the original bill, S. 761. Senators from both sides of the aisle have floated numerous amendments addressing a wide variety of issues. The committee has identified a smaller number of amendments that they deem noncontroversial, and these amendments will likely be considered first. The major change in the revised bill is the deletion of Title II, the Commercial Building Efficiency Financing Initiative, which would have provided state grants to establish or expand programs to promote the financing of energy-efficiency retrofit projects for private-sector and commercial buildings. Despite the removal of Title II from S. 1392, the NAM remains a strong supporter of the bill, and we will look for opportunities to address manufacturers' concerns with this title.
NAM President and CEO Jay Timmons joined Sens. Shaheen and Portman as they introduced the original bipartisan legislation in April and offered manufacturers' strong support.
Details: Ross Eisenberg, (202) 637-3173 and Chip Yost, (202) 637-3175.

Flawed CPSC Proposal Would Impose Significant Burdens on Manufacturers. The NAM submitted comments on a proposed rule by the U.S. Consumer Product Safety Commission (CPSC) that would make changes to existing regulations on certificates of compliance. The NAM's comments discuss why the CPSC's proposal is flawed and would impose significant costs and expansive new burdens on manufacturers, distributors and retailers without clear justification. The NAM recommended the CPSC withdraw its proposed rule and "work with stakeholders to identify necessary revisions to the current . . . rules that will meet the Commission's regulatory objectives without imposing significant burdens on manufacturers and disrupting the supply chain."
Details: Erik Glavich, (202) 637-3179.

Members of the Conference of State Manufacturers Associations (COSMA) and the NAM's Council of Manufacturing Associations (CMA) held their first-ever joint meeting this week. Bringing these groups together will strengthen manufacturers' advocacy at the state and national levels.

NAM President and CEO Jay Timmons (left) is pictured with CMA Chair Donna Harman, president and CEO of the American Forest & Paper Association, and COSMA Chair John Rathgeber, president and CEO of the Connecticut Business & Industry Association.

Photo by Shawn Roach/Windborne Photographic Studios

NAM Weighs in on Significant Cases for Manufacturers. Three decisions from appeals courts in cases involving labor, environmental and food and beverage regulations are featured in the NAM's latest Manufacturers in the Courts. One court struck down an NLRB enforcement order involving a micro-union because the recess appointees to the Board were not appointed properly. Another court upheld the EPA's decision to take over the permitting authority of the State of Texas for the regulation of greenhouse gases. Finally, an appellate court struck down New York City's ban on large sugary drinks. All of these cases have significant consequences for manufacturers, and the NAM participated in each case by bringing to the courts our unique and important perspective.
In other action, the NAM this week urged the Supreme Court to review an EPA decision that subjects companies to civil penalties, fines and citizen suits under the Clean Air Act for excess emissions during equipment maintenance activities. In addition, environmental groups have filed a suit to force the EPA to take similar action against the cement industry when equipment malfunctions occur. The NAM is a member of a litigation coalition fighting this "regulation by litigation."
Details: Quentin Riegel, (202) 637-3058.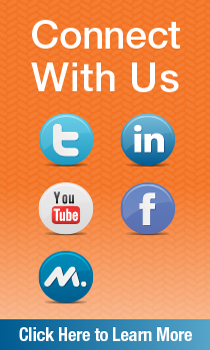 Details: Martha Sprague, (202) 637-3083.

The Senate and House begin their five-week August recess when they conclude business for the week.
Economic Reports: Monday's reports include the ISM Non-Manufacturing Index. International trade numbers and the Job Openings and Labor Turnover Survey are released on Tuesday. Wholesale trade data are slated for Friday.
Details: Larry Scholer, (202) 637-3082.

Last Day for Early Bird Discount for Major Export Conference. As part of our ongoing efforts to promote U.S. exports, the NAM has joined with the Port of Long Beach for the CalExport Conference in Long Beach, Calif., September 4–5. Featured speakers include NAM Board Member Roy Paulson, president of Paulson Manufacturing Corporation, and experts from the Ex-Im Bank, East West Bank, the U.S. Commercial Service, Cargill, UPS, SAP America and more! This unique event will bring together U.S.-based exporters, experts, policymakers and service providers to discuss export trade logistics opportunities, challenges and promotion through the State of California. For more information and to receive a special 15 percent discount for NAM members off the current rate, click here.
Details: Laura Narvaiz, (202) 637-3104.
---
Questions or comments?
Contact Senior Director, Executive Communications Laura Brown Narvaiz at lnarvaiz@nam.org.
President and CEO: Jay Timmons
Senior Vice President, Policy and Government Relations: Aric Newhouse
Senior Vice President, Communications: Erin Streeter

Copyright © 2013 National Association of Manufacturers