For the latest legislative updates and policy briefs, NAM members rely on their weekly Cap Briefing e-mail, which provides quick information on our top priorities in a dynamic format.
A Publication of the National Association of Manufacturers

December 6, 2013

Energy Export Delays May Violate Trade Rules. A report commissioned by the NAM examines implications of federal, state and local government delays in approving permits for LNG and coal export facilities. According to former Rep. Jim Bacchus, the author of the report and former chairman of the Appellate Body of the World Trade Organization (WTO), the unnecessary delays may run afoul of U.S. international obligations under WTO agreements. In his role at the WTO, Bacchus issued thousands of pages of rulings on WTO rules, many of which would control a decision on a claim brought today.
The report evaluated two questions about energy exports:
Do unreasonable delays by the Department of Energy to issue licenses to export LNG to foreign countries constitute, in and of itself, a violation of our international obligations under the WTO?
Do efforts by state and local authorities in the Pacific Northwest to broaden unduly the scope of the environmental review process for planned coal export terminals beyond the federal scope, and the resulting delay, constitute a violation of our international obligations under the WTO?
Bacchus concluded that delays and inaction by the federal government on LNG and state and local governments on coal likely constitute export restrictions, which are forbidden under WTO agreements.
"As former Chairman Bacchus highlights, there is another set of obligations that apply when it comes to exports—our international obligations as a member of the WTO," said NAM President and CEO Jay Timmons in a press statement. "This report confirms manufacturers' view that principles of open markets and free trade should govern whether projects are approved on U.S. soil and that all permits deserve up-or-down approval in a timely manner."
The NAM released the report on Tuesday in Houston. Local and national media quickly picked up the story, with reports appearing in Reuters, the Houston Business Journal, the Houston Chronicle, IndustryWeek, Oil & Gas Journal and the Portland Business Journal as well as Politico Pro, the National Journal and Bloomberg, among other publications and news outlets.

These unreasonable delays in export approval of U.S. energy resources have significant implications beyond the enforcement of WTO rules. Delays also set a precedent for other nations that are restricting access to their natural resources and other products.
As NAM Senior Vice President of Policy and Government Relations Aric Newhouse said, "We've got a unique opportunity here today to send a clear wake-up call to policymakers."
The United States has successfully won cases before the WTO challenging other nations' restrictions on exports of natural resources.
"Countries like China and India already are imposing their own export restraints," NAM Vice President of International Economic Affairs Linda Dempsey told the Oil & Gas Journal. "The U.S. recently won a case before the WTO against China and has another pending. We see a lot of restrictions by countries involving inputs U.S. manufacturers need to make their products. Today's report is a reminder that the U.S. also needs to be the leader in embracing the core exports principle, which is such an important part of our own history."

To read the executive summary, click here. To read the full report, click here.
Details: Ross Eisenberg, (202) 637-3173 and Linda Dempsey, (202) 637-3144.

Manufacturers Continue to Press for Introduction of Trade Promotion Authority Bill. Manufacturers are in discussions with key House and Senate trade committees and offices, along with the Administration, to forge a path forward on Trade Promotion Authority (TPA). With trade ministers from the United States and the 11 other Trans-Pacific Partnership (TPP) countries meeting in Singapore December 9–11, movement on TPA legislation to create a congressional–Administration trade partnership is increasingly critical. As the NAM Board of Directors Resolution, approved in October, made clear, Congress and the Administration need to work together to update and renew TPA, which was written more than a decade ago, to expedite the negotiation and implementation of a high-quality, market-opening agreement for manufacturers throughout the United States.

At the same time, manufacturers are pressing the United States and other TPP governments to keep their focus on a high-standard and market-opening outcome in the TPP talks. As explained in the recent NAM blog series "Trading Up," manufacturers need to see strong outcomes in a number of unresolved key issues, including market access, intellectual property, investment, cross-border data flows and enforceability. By joining together a nearly $28 trillion market of almost 800 million consumers—or 40 percent of global trade—the TPP has the potential to create substantial new opportunities for growing exports and sales and increasing the competitiveness of manufacturers big and small throughout the United States. To succeed, the TPP must achieve the strongest possible outcomes and put our manufacturers on a level playing field in these growing Asia-Pacific markets.
Read more about TPA and TPP in an article this week from The Hill. Click here for an overview of TPA priorities and here to tell Congress that TPA is essential to promote jobs and economic growth.
Details: Linda Dempsey, (202) 637-3144.

Manufacturers Recognize NAFTA's Impact on Growing North American Manufacturing. NAM Vice President of International Economic Affairs Linda Dempsey moderated a panel this week sponsored by the Washington International Trade Association (WITA) titled "NAFTA & North American Manufacturing." The event brought together business and government leaders to look at NAFTA's economic and business impact on North American manufacturing.
Dempsey emphasized NAFTA was a "groundbreaking agreement" that helped pave the way for new trade liberalization and "sought to usher in a more integrated North American manufacturing sector to spur greater trade and investment flows between the three countries and improve the global competitiveness of manufacturers throughout North America."
Panelists included Kenneth Smith, head of the Trade and NAFTA Office of the Ministry of the Economy of Mexico, and Michael McAdoo, vice president of strategy and international business development with Bombardier Aerospace. The panelists spoke on how NAFTA helped promote greater integration, increased the use of supply chains and helped advance manufacturing in all three countries. As discussion turned to areas where improvement was still needed, Dempsey highlighted the panel's conclusion that "cutting red tape at the border" remains a top issue, including through addressing infrastructure and border processing operations. Manufacturers will be looking to prioritize activity in that area so that border delays and red tape don't impede future growth.
Click here for a Shopfloor blog post on the event.
Details: Linda Dempsey, (202) 637-3144.

NAM Urges End to Sequestration. The NAM joined representatives from the business community, education, health care, manufacturing and other sectors on December 2 at a panel discussion sponsored by the Aerospace Industries Association titled "Sequestration and the American Workforce." The discussion focused on the consequences of sequestration on the defense and non-defense sectors of the economy and the need to urge Congress to end the across-the-board cuts. In addition, the group talked about how the future strength of the U.S. workforce will be diminished without a responsible solution to the nation's fiscal challenges.
Participants included NAM Vice President of Tax and Domestic Economic Policy Dorothy Coleman; Aerospace Industries Association Chairman and Northrop Grumman Corporation Chairman, CEO and President Wes Bush; Association of American Universities President Hunter Rawlings; NDD United Co-Chair and Coalition for Health Funding Executive Director Emily J. Holubowich; and Semiconductor Industry Association Vice President of Global Policy & Technology Partnerships Ian Steff.
An article in Reuters cited Coleman's comments on the particular impact of sequestration on smaller companies in the defense supply chain. "We're talking here about the nation's future economic development being hurt by a policy that is not only shortsighted, but totally wrong-headed," she said.

The NAM sent a letter in October to House and Senate conferees working on a compromise budget plan for the remainder of fiscal year 2014 in advance of their first official meeting on October 30. The letter noted that arbitrary cuts in federal spending have wreaked havoc on some important programs in both the defense and non-defense sectors and urged policymakers to explore other ways to reduce federal spending.
The NAM will continue to push policymakers to stop sequestration and protect spending that leads to economic growth.
Details: Dorothy Coleman, (202) 637-3077.
Manufacturers Oppose Proposed Pay Ratio Rule. The NAM submitted comments this week to the Securities and Exchange Commission (SEC) in response to the agency's proposed rule implementing the so-called "pay ratio requirement" that was enacted as part of the Dodd-Frank Act. This rule, which would require companies to regularly disclose the ratio of employees' median pay to the compensation of the company's chief executive, represents a costly and onerous administrative burden that will not produce useful investor information or advance shareholder knowledge. Despite the absence of a clear benefit, companies would incur significant financial costs, dedicate substantial work-hour resources and have to overcome numerous administrative challenges to comply with the proposed rule.
Manufacturers are facing a compliance hurdle that will put them at a disadvantage to any company that is not required to comply. This issue is another example of the costly impact that the Dodd-Frank Act—enacted to ensure that the financial crisis of 2007–08 is not repeated—has had on the manufacturing industry.
Manufacturers hope that the SEC will re-examine this harmful rule and that Congress will act swiftly to pass legislation from Rep. Bill Huizenga (R-MI)—the Burdensome Data Collection Relief Act (H.R. 1135)—that would repeal the rule and ensure that our nation's job creators can spend their time and resources on developing their workforces and products and not on complying with complicated and unreasonable regulations.
Details: Carolyn Lee, (202) 637-3079.

NAM Challenges EPA's Extraordinary Debarment Decision. Last year, the Environmental Protection Agency (EPA) imposed a broad debarment order arising from the BP oil spill in the Gulf of Mexico. The order covered not only the BP Exploration and Development Company, but its parent company and 19 other BP affiliates, preventing all of those companies from entering into any new federal procurement contracts and other transactions with the government. BP challenged the debarment, and the NAM filed an amicus brief this week urging a federal court to overturn it as well.
NAM Senior Vice President and General Counsel Linda Kelly highlighted manufacturers' concerns about the EPA's heavy-handed approach, saying, "The breadth of the EPA's overreach in this case is breathtaking and, if left to stand, would set a harmful precedent for manufacturers across the country. While we agree with rules and regulations meant to protect the public interest, this debarment ruling seems to be ignoring the confines of the EPA's statutory authority in order to be punitive and to make a point."
The NAM's brief argued that debarment orders may only apply to facilities where violations occurred, and not to entities that had no role in the accident.
Read news coverage of the EPA debarment ruling in the National Journal, The New Orleans Times-Picayune and The Washington Post. Click here for more information on the case.
Details: Quentin Riegel, (202) 637-3058.
Federal Appeals Court Overturns NLRB Overreach. Manufacturers often include provisions in employment agreements that require disputes to be resolved through arbitration, and not through class action litigation. The National Labor Relations Board (NLRB), however, ruled last year that the ability to sue using class actions cannot be waived.
This week, the Fifth Circuit U.S. Court of Appeals overturned that ruling, finding that it conflicted with provisions in the Federal Arbitration Act that encourage dispute resolution through arbitration. The NAM filed an amicus brief last year noting that such agreements help reduce business costs and opposing the NLRB's attempt to regulate individual employment contracts by imposing obligations not covered by the National Labor Relations Act.
The Manufacturers' Center for Legal Action will continue to fight against the NLRB's aggressive and harmful abuse of authority and rein in its burdensome overreach.
Click here to read more about the case and here for the NAM press release.
Details: Patrick Forrest, (202) 637-3061.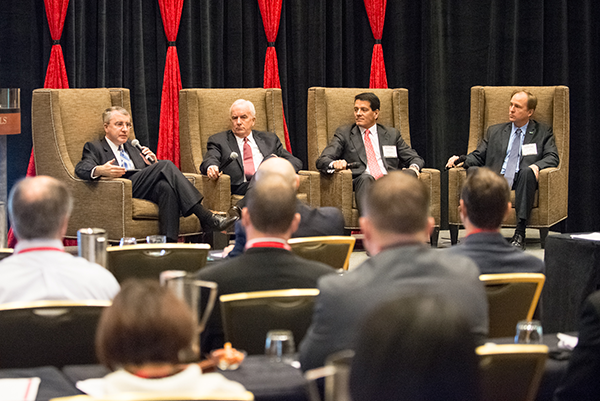 NAM Senior Vice President of Policy and Government Relations Aric Newhouse moderated The Leaders' Keynote opening panel at the inaugural Reinvesting in American Manufacturing conference in Houston, Texas, this week. The panel featured (L to R) Newhouse, Lenovo North America Vice President & General Manager Tom Looney; BP America Senior Vice President and Head of Global DW Response Felipe Bayon; and NAM Board Member and BASF Corporation Senior Vice President and General Manager Tom Yura. Panelists discussed the shale gas boom, workforce development issues, strategic state partnerships and other challenges and opportunities associated with investing in manufacturing in America. Read more in the Houston Chronicle.
Photo by Brian Harrison
Hill Newspaper Hails NAM's Dempsey as "Trade Guru." The Hill newspaper recently recognized NAM Vice President of International Economic Affairs Linda Dempsey for her work to advance global trade, economic growth and job creation. The article highlighted that Dempsey's passion as an "advocate of free trade" has put her "in a unique position to change minds in a city of few bipartisan efforts." The feature chronicled her career path leading up to the NAM.
To read the article, click here. To read more about the NAM's efforts on trade, click here.
Details: Jamie Hennigan, (202) 637-3090.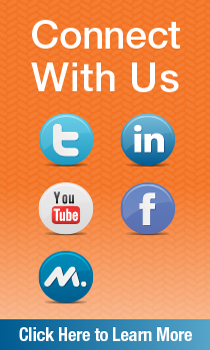 Details: Martha Sprague, (202) 637-3083.
Sign Up Today for the 2014 NAM Public Affairs Conference. Register now for the NAM's 2014 Public Affairs Conference, March 30–April 1, at the St. Regis Monarch Beach Resort in Dana Point, Calif. This event provides a key opportunity for government relations and public affairs professionals to emphasize their priorities on legislative and regulatory as well as advocacy outreach strategies. Come prepared to hear valuable perspectives from industry leaders and to share your ideas at what will be the ultimate coalition meeting. Please invite your colleagues and encourage them to attend.
Click here for additional information and to register.
Details: Candice Daniels Austin, (202) 637-3122.
Senate Hearings: TUESDAY—The Health, Education, Labor and Pensions Committee holds a hearing on David Weil to serve as administrator of the Labor Department's Wage and Hour Division. The Commerce Committee holds a hearing on "Crafting a Successful Incentive Auction: Stakeholders' Perspectives." WEDNESDAY—The Banking Committee considers "Rebuilding American Manufacturing." A Homeland Security and Governmental Affairs subcommittee looks at "A More Efficient and Effective Government: Streamlining Overseas Trade and Development Agencies."
House Hearings: MONDAY—A Foreign Affairs subcommittee holds a hearing on "Improving Security and Facilitating Commerce with Mexico at America's Southern Border." WEDNESDAY—The Small Business Committee considers "The Small Business Health Options Program: Is It Working for Small Businesses?" A Transportation and Infrastructure subcommittee examines Federal Transit Administration capital investment grants. THURSDAY—A Transportation and Infrastructure subcommittee looks into "The State of American Aviation."
Economic Reports: On Tuesday, the National Federation of Independent Business releases its Small Business Optimism Index, and the Department of Labor releases its Job Openings and Labor Turnover Survey. Wholesale trade numbers are also slated for a Tuesday release. Thursday's reports include business inventories and retail sales. The producer price index is due out Friday.
Details: Larry Scholer, (202) 637-3082.
---
Questions or comments?
Contact Senior Director, Executive Communications Laura Brown Narvaiz at lnarvaiz@nam.org.
President and CEO: Jay Timmons
Senior Vice President, Policy and Government Relations: Aric Newhouse
Senior Vice President, Communications: Erin Streeter

Copyright © 2013 National Association of Manufacturers