These challenging times call for strategies and resources that slash costs and help increase your bottom line. The National Association of Manufacturers (NAM) has aligned with industry leaders to provide you with discounts and savings on the products you need and use every day. Check out the exclusive programs below for NAM members!
ENERGY PROCUREMENT

APPI Energy: Procurement Resources That Drastically Reduce Your Energy Spend
APPI Energy helps the NAM's small and medium-sized members in deregulated states to effectively manage and reduce their energy expenses. APPI helps members navigate the maze of energy procurement and assist in negotiating favorable real-time pricing and conditions with competitive energy suppliers across the country. To learn more, enroll or discuss ways to improve your energy procurement, please visit http://www.appienergy.com/nam or call (1-866) 300-6615.
FREIGHT DISCOUNTS

FedEx: Ship Ground and Express for Less
Members are eligible to receive valuable discounts of up to 24 percent on select FedEx Express® and FedEx Ground® shipping and business services and up to 70 percent on FedEx Freight® shipping services. There are no costs and no minimum shipping, copy or print requirements to take advantage of this great new member benefit.
NAM members can save:
Up to 24 percent on select FedEx Express® services
Up to 20 percent on select FedEx Ground® services
Up to 70 percent on select FedEx Freight® services
Up to 20 percent on select FedEx Office® business services
For more information or to enroll, please sign up online and enter passcode PAMSR6 or call (1-877) 831-2597.

UPS Solutions: Ship Heavy Air Freight for Less
Save up to 45 percent on UPS Supply Chain Solutions guaranteed air freight, customs brokerage, expedited same-day services and warehousing. Sign up at www.nam.org/upsenroll or call Wendy McIntyre at (202) 637-3197.

Ship Less-Than-Truckload (LTL) for Less
Save 70 percent on non-guaranteed LTL shipments (inbound collect, outbound prepaid, third-party collect and third-party prepaid), 10 percent on Time-Critical deliveries and 5 percent on Sealed Divider deliveries. Sign up at www.nam.org/YRCEnroll.
MARKETING AND BUSINESS DEVELOPMENT

New Market Export Initiative (NMEI): Expand Your Export Sales of Manufactured Goods
The NAM, the U.S. and Foreign Commercial Service and FedEx have joined forces to help NAM members expand their export sales of manufactured goods through the NMEI. With this personalized program, your company will receive expert analysis on new countries to target, matchmaking services to connect with key prospects and help with logistics and shipping. Get started and register at www.nam.org/NMEIregister.
OFFICE SUPPLIES DISCOUNTS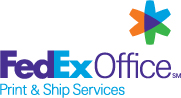 Get Discounts at FedEx Office
Save up to 20 percent on copying and printing on FedEx Office services. Order your discount card today at www.nam.org/fedexenroll or call (1-877) 831-2597.
Slash Your Costs on Office Supplies Through the NAM's Staples Business Advantage Program
This program offers members exceptional service and savings on more than 40,000 office products. Discounts average 45–60 percent off manufacturers' list pricing, with free delivery on orders of $50 or more. Enroll today at www.nam.org/staples or contact Linda Rose at (1-800) 617-1712, ext. 192.
---