A Publication of the National Association of Manufacturers

November 13, 2012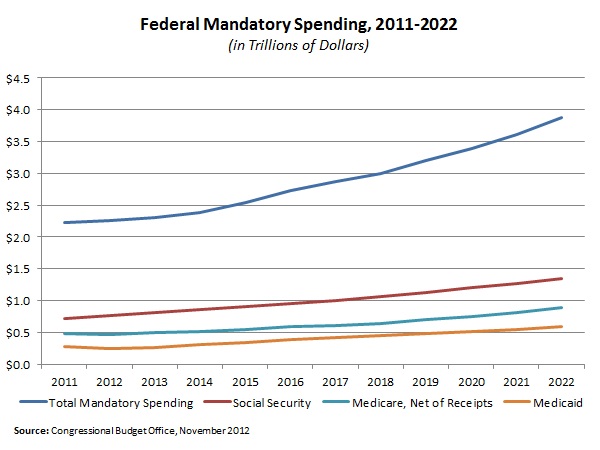 Before we could fully process the outcome of last week's election, policymakers and financial markets began to focus immediately on the looming fiscal cliff. The Dow Jones Industrial Average fell over three percent between its closes on Tuesday and Friday, and the Congressional Budget Office reiterated its forecast that the United States would fall back into a recession if lawmakers fail to avert the fiscal cliff. For their part, both President Obama and Speaker of the House John Boehner (R-OH) spoke of a possible compromise post-election, with Speaker Boehner open to "new revenues" stemming from tax reform and the President eager to work with Congress while also restating his desire for a "balanced approach" to reducing the deficit. Manufacturers will be watching these developments closely, as the uncertain business and political environment has dampened economic growth of late. For example, the number of manufacturing job postings in September fell for the fourth straight month.
Economic challenges are not limited to the United States, with European woes once again coming into focus. September's industrial production figures released last week were lower in Spain (down 7.0 percent), France (down 2.7 percent), Germany (down 1.8 percent), the United Kingdom (down 1.8 percent) and Italy (down 1.5 percent). Other data also indicate that economic activity in the Eurozone deteriorated, with higher unemployment, a contracting Purchasing Managers' Index (PMI) and lower retail sales. Eurozone GDP figures will be released on Thursday and are expected to be down roughly 0.3 percent.
Despite significant headwinds in the United States and Europe, manufacturers increased exports in September. Goods exports rose to $134.0 billion - an all-time high - and the overall trade deficit narrowed to $41.5 billion. The gain stemmed from both petroleum and nonpetroleum exports, with many regions around the world increasing trade. (Exports to Europe were flat for the month.) Manufactured goods exports rose 6.1 percent year-over-year. Recent progress on the trade front can be attributed to some improvements (even among definite weaknesses) globally. For instance, industrial production in China edged higher (up 9.6 percent year-over-year), its highest level since May. This follows better (but still contracting) PMI data out earlier in the month.
New U.S. industrial production data on Friday should show modest growth for the second month in a row. In addition, regional manufacturing surveys from the New York and Philadelphia Federal Reserve Banks will be released on Thursday. Both improved in October, although the Empire State survey still contracted. It will be interesting to see if the data reflect continued gains. Other highlights for this week include consumer and producer prices, retail sales and small business optimism.
Chad Moutray
Chief Economist
National Association of Manufacturers


Last Week's Indicators:
(Summaries Appear Below)

Monday, November 5
None

Tuesday, November 6
Job Openings and Labor Turnover Survey
               
Wednesday, November 7
Consumer Credit

Thursday, November 8
International Trade

Friday, November 9
University of Michigan Consumer Sentiment Survey
Wholesale Trade





This Week's Indicators:


Monday, November 12
VETERANS DAY HOLIDAY OBSERVED

Tuesday, November 13
NFIB Small Business Optimism Index
               
Wednesday, November 14
Business Inventories
Producer Price Index
Retail Trade

Thursday, November 15
Consumer Price Index
Empire State Manufacturing Survey
Philadelphia Fed Manufacturing Survey

Friday, November 16
Industrial Production





Consumer Credit
The Federal Reserve Board reported that U.S. consumer credit rose 5.0 percent at the annual rate in September, or 4.0 percent in the third quarter. Total debt outstanding rose from $2.7258 trillion in August to $2.7372 trillion in September. The larger story, however, is how this breaks down by revolving and nonrevolving credit lines.
Nonrevolving credit lines - which include auto and student loans - increased 9.2 percent in September, or 6.6 percent for the third quarter. It rose from $1.8709 trillion to $1.8852 trillion for the month. This continues an upward trend in nonrevolving loans over the past three years. Much of this has been in the student loan category, which the federal government now administers. Higher auto loans have also helped to prop up the motor vehicle sector.
Meanwhile, revolving loans - which include credit cards and other credit lines - fell 4.1 percent in September, or down 1.6 percent for the third quarter. It decreased from $854.9 billion to $852.0 billion for the month, which suggests that consumers scaled back their credit lines over the past few months. This contrasts from recent data from the Bureau of Economic Analysis, which found that Americans increased their personal spending in September, reducing the savings rate to 3.3 percent. Spending growth that exceeded income growth contributed to the falling savings rate.
International Trade
The Bureau of Economic Analysis and the Census Bureau reported that the U.S. trade deficit narrowed from $43.8 billion in August to $41.5 billion in September. The improvement stemmed from growth in goods exports, which rose from $128.7 billion to $134.0 billion, a new record high. Goods imports were also higher, up from $187.5 billion to $191.5 billion. This suggests a higher level of trade activity in September - something that has been on-again, off-again throughout the year, particularly given global economic weaknesses.
However, even with global economic headwinds, September's figures reflect stronger growth, following August's significant slowdown. The increase in goods exports was split between petroleum and nonpetroleum sources. Petroleum exports were higher, up from $9.0 billion to $11.2 billion; meanwhile, nonpetroleum exports rose from $118.2 billion to $121.4 billion. The petroleum trade balance shrunk from $23.5 billion to $21.7 billion. The nonpetroleum goods trade balance widened from $34.9 billion to $35.2 billion, mostly on higher imports.
More specifically, total goods exports were higher for the month in the following categories: industrial supplies and materials (up $3.4 billion); foods, feeds and beverages (up $1.1 billion); consumer goods (up $487 million); and capital goods, except automotive (up $432 million). The only major category to see declining exports was motor vehicles and parts (down $289 million).
These were the same groupings that also experienced increased goods imports. The largest increase in goods imports came from consumer goods (up $2.7 billion). The following sectors also saw gains: industrial supplies and materials (up $1.2 billion); capital goods, except automotive (up $586 million); and foods, feeds and beverages (up $92 million). Automotive imports declined by $854 million.
Looking at data that is not seasonally adjusted, manufactured goods exports continue to be higher year-to-date this year than last. Year-to-date manufactured goods total $765.7 billion, or 6.1 percent higher than over the same time period in 2011.
On a country-by-country basis, there were monthly export gains seen in South and Central America (up $648 million, not seasonally adjusted), Africa (up $518 million), OPEC nations (up $384 million) and the Pacific Rim (up $339 million). Chinese goods exports rose from $8.6 billion to $8.8 billion. European Union goods exports ($21.3 billion) were essentially flat for the month, up by just $8 million. Within Europe, however, there were some positives, with higher exports made to Germany, Italy and the United Kingdom. Weaker exports to Europe were observed going to Belgium, France, the Netherlands and Spain.
Job Openings and Labor Turnover Survey
The Bureau of Labor Statistics reported that manufacturing job postings and hires both fell further in September. The latest Job Openings and Labor Turnover Survey data suggest that the number of job openings fell for four straight months. After peaking at 308,000 job openings in March, there were just 238,000 postings in September. The significance of this is that job openings had been on an upward trend over much of the past two years, but that appears to have been reversed. Marketplace uncertainties are clearly impacting manufacturing activity and hiring.
Hiring is also lower, down from 270,000 in June to 230,000 in August to 226,000 in September. These losses appear to be in both durable and nondurable goods sectors. At the same time, separations - which include layoffs, quits and retirements - also fell from 250,000 in August to 239,000 in September. This suggests that net hiring has turned negative for two months in a row, albeit less so than in August. Net separations were 20,000 in August and 13,000 in September.
A similar story could be told using data for the larger economy. Total job openings declined from 3,661,000 in August to 3,561,000 in September. The only major sectors with increased postings in September were retail trade and health care. Hiring and separation levels were also lower. However, net hiring (or hiring minus separations) increased from 85,000 in August to 161,000 in September. This presents something of a silver lining, even as it is clear that the hiring rate eased.
University of Michigan Consumer Sentiment Survey
The University of Michigan and Thomson Reuters report that consumer confidence rose to 84.9 in November, up from 82.6 in October. This is its highest point since July 2007 and mirrors similar growth seen in the competing survey from the Conference Board. Americans' perceptions about both the current and future economic environment were higher, with improvements surrounding present conditions increasing more (up from 88.1 to 91.3).
The forward-looking component increased from 79.0 to 80.8, suggesting that consumers remain cautiously optimistic about the coming months. Overall, the data are consistent with rising retail sales and personal spending numbers. They also imply that consumers are less concerned about the fiscal cliff than either policymakers or business leaders are. However, this might change, particularly if the political wrangling for a compromise to avert the fiscal cliff becomes contentious. For now, higher consumer sentiment and durable and nondurable goods spending benefit manufacturers.
Inflationary expectations have eased somewhat over the past few months. In August, consumers expected prices to rise 3.6 percent over the next 12 months; that has fallen to 3.0 percent in November. This suggests modest inflationary pressures, with lower energy costs pushing anticipated prices lower for three straight months.
Wholesale Trade
The Census Bureau reported that wholesale inventories rose 1.1 percent in September, its third consecutive monthly increase (up from 0.8 percent in August). The larger inventory gain was among nondurable goods (up 1.4 percent), with sales increasing 2.7 percent. Farm products and petroleum led nondurables with sharply higher monthly sales and inventory growth. For durable goods, every sector except automobiles saw inventory gains, and all but the hardware sector had sales gains.
Overall, these numbers suggest fairly broad-based improvements in both sales and inventories in September. Sales have improved from earlier declines between May and June. Year-over-year sales growth is up 4.4 percent, led by the nondurable sectors of farm products (up 18.5 percent) and petroleum (up 13.1 percent). Among durable goods sectors, automotive (up 19.4 percent) and lumber (up 12.9 percent) showed the largest sales growth over the past 12 months.
---
Questions or comments? Please contact Chad Moutray at cmoutray@nam.org

Copyright © 2012 National Association of Manufacturers