Advocating for Your Interests
Advocating for Your Interests
The NAM stands out in the nation's capital for our ability to break through the noise and the gridlock.
We have built trusted relationships with the White House and the administration, congressional leaders on both sides of the aisle, in the media and across the country. Our connections and reputation allow us to deliver for our members—for you. Whatever your business, we understand how to put your needs first and help you achieve your specific goals.
We are effective because we represent the backbone of the American economy. We don't just advocate for manufacturers' agenda. We make a powerful, targeted case for our members that cuts across party lines and gets the job done.
NAM Advocacy at a Glance
| | |
| --- | --- |
| | What We Do: Shape policy (and, in many cases, drive policy debates) in the White House, move legislation on Capitol Hill and build momentum across the country with voters and key influencers to support your top priorities. |
| | How We Do It: A smart, tailored approach that connects with decision-makers and the media on the issues that matter to our members. We don't just advocate for the manufacturing industry—we fight for you. |
| | Why It Matters: No other trade organization or advocacy group can match our combination of industry strength and personalized action. We know the issues. We know the players. And we know how to leverage support for our industry to get things done for you and your business. |
---
Snapshot: 2019 Advocacy Advancements
Mobilizing manufacturers, their employees, local partners and voters to secure passage of the United States–Mexico–Canada Agreement by working directly with key members of Congress on both sides of the aisle
Leading the charge to get "phase one" of a trade deal with China signed—and working tirelessly for a permanent, enforceable trade agreement
Spearheading the business community's successful effort to win a seven-year reauthorization of the Export-Import Bank and restore its board quorum
Leading opposition to the PRO Act, which would open up workers to union intimidation and harm U.S. businesses
Working with the Treasury Department to protect the interest deduction
Driving Securities and Exchange Commission reforms for oversight of proxy advisory firms
Ensuring that Treasury fairly implements tax reform's new international provisions
Forcefully opposing harmful tariffs and successfully preventing tariffs on autos and Mexican imports
Securing permanent repeal of the costly medical device tax, health care tax and "Cadillac" tax
Championing game-changing reforms to the Environmental Protection Agency's cost-benefit analysis
Fighting back against federal and state legislation attacking pharmaceutical manufacturers
Laying the foundation for passage of America's Transportation Infrastructure Act
Engaging with the World Trade Organization and other international organization leaders and ambassadors to improve global institutions
Providing workforce solutions to the administration through the American Workforce Policy Advisory Board
Delivering reauthorization of the Chemical Facility Anti-Terrorism Standards Program
Securing repeal of the overreaching "Waters of the United States" rule, allowing for a new waters rule
Pushing back against attempts to reinstate net neutrality
Building support and articulating the need for a federal data privacy framework
Persuading the Labor Department to fix rules that promote misuse of the Family and Medical Leave Act
Winning House passage of workforce priorities, such as the Equality Act and the Dreamer immigration bill
Achieving transformational reform of the Universal Postal Union, enabling the U.S. to fight back against the growing threat of counterfeit goods
Securing high-impact reforms to federal agencies' process for issuing regulatory guidance documents
Obtaining fair rules for calculating overtime for highly compensated engineering employees
Making progress on more than 90% of suggested specific regulatory reform actions
A Closer Look
Fighting for the USMCA
Not long ago, conventional wisdom said that NAFTA was dead and the North American trading relationship that more than 2 million American manufacturing workers depend on would deteriorate. Others said the best hope was bilateral agreements. The NAM refused to accept that answer. We used our bipartisan relationships to lead the charge for a strong USMCA.
When faced with the challenge of congressional approval, naysayers again insisted progress was impossible—and the NAM again refused to back down. As only the NAM can, we shifted the debate from politics and toward the future of America's manufacturing workers. We rallied Democrats and Republicans around the deal. We kept the pressure on lawmakers when others saw only hopeless gridlock. Once again, the NAM demonstrated our unique ability to work effectively with the administration and leaders on Capitol Hill to achieve victories for manufacturers like you.
Business interest groups led by the National Association of Manufacturers plan to blitz lawmakers Wednesday with messages backing the White House's replacement for the North American Free Trade Agreement." – CNBC, Nov. 12, 2019

Center Stage
The NAM partnered with the administration and Vice President Pence to produce high-profile events at manufacturing facilities focused on the importance of the USMCA in key states and congressional districts.
Flanked by NAM President and CEO Jay Timmons, Vice President Mike Pence speaks about the importance of the USMCA for manufacturers in the United States.
Then-U.S. Labor Secretary Alexander Acosta hails manufacturers' leadership and calls for USMCA passage.
U.S. Commerce Secretary Wilbur Ross joins the NAM to advocate passage of the USMCA.
Vice President Mike Pence speaks about the importance of the USMCA for manufacturers in the United States.
Robotic packaging manufacturer JLS Automation received some distinguished visitors in 2019, with a major event to promote the USMCA.
Thanks to the NAM's tireless actions, the House of Representatives and Senate both passed the USMCA in an overwhelmingly bipartisan vote, and President Trump signed the bill into law—opening a new era of opportunity for American workers and providing a demonstration of the power of manufacturers across the country. The NAM is proud to have led the fight for this agreement and played a key role in this victory. The administration recognized our ability to mobilize voters outside the Beltway by proudly featuring our member companies' employees at the historic signing of the USMCA on the South Lawn of the White House.
Passage of the USMCA will help restore trade certainty and empower our industry, the backbone of the America economy, to continue growing here in the United States." – NAM President and CEO Jay Timmons
385–41
House of Representatives Vote on the USMCA
Setting the Regulatory Reform Agenda
In 2017, at the request of the White House, the NAM compiled a list of 158 regulations in need of modernization, simplification or removal—using our organization's breadth and industry-specific knowledge to identify the most important and impactful changes for our members. Through 2019, more than 90% of these reforms had been fully addressed or are close to being finalized, providing historic and significant regulatory relief to manufacturers from some of the most onerous energy, environment and labor regulations. This regulatory certainty will unleash the power of manufacturers for decades to come. 
A Decade of Energy and Environmental Leadership—and Defying Predictions
Technologies pioneered by manufacturers in America allow us to produce cleaner, more efficient energy than a decade ago—while exporting more overseas and defying Energy Information Administration predictions.
Promoting Smart China Trade Policy
The NAM has taken action and offered solutions—while other organizations merely criticized tariff policy with China. Using our trade expertise and close relationships with the White House, we've pressed for a positive solution: a bilateral, enforceable trade agreement with China. The NAM has been the leading proponent of a trade agreement that levels the playing field, secures tariff relief and ends China's unfair trade practices—all while avoiding a series of new tariff increases that would harm American businesses.
In December, the NAM's advocacy helped lead to a groundbreaking "phase one" deal that protects U.S. innovation, ensures tough enforcement and supports the jobs of American workers today and long into the future—key tenets of the NAM's framework for a deal.
For two years, manufacturers have been the leading voice for an enforceable agreement to make China play by the rules and stop cheating once and for all. This is an enormous step forward to achieving that goal." – NAM President and CEO Jay Timmons
The NAM has led the charge for a robust agreement from the beginning, working closely with the White House on principles for the administration to pursue. With this victory, we not only realized a critical bilateral trade agreement that pundits often said was in doubt, but we also achieved significant intellectual property protections that were thought to be impossible—forcing China to stop its harmful behavior and compete on a level playing field with American ingenuity.
Our work to secure an agreement with China isn't only an important victory for American manufacturers and consumers. It's also a model for the NAM's ability to drive concrete outcomes that translate into lasting, game-changing progress.
Opposing Harmful Tariffs
The NAM fought back against planned tariff increases on imported goods from Mexico and on automotive products, leveraging our direct lines of communication with key officials to take manufacturers' concerns to the right decision-makers. We successfully avoided imposition of these potentially destructive tariffs.
Making History with the Ex-Im Bank
The NAM's years of advocacy and education efforts have made us the recognized business community leader on the Export-Import
Bank, and in 2019, these efforts achieved an elusive seven-year reauthorization of the agency, giving manufacturers certainty and enhanced competitiveness for years to come. In 2019, the NAM also worked with allies in Congress and activated our members nationwide to win the approval of President Trump's nominees to the Ex-Im Bank and to prevent a funding lapse in September. Due to the NAM's aggressive and tireless work, the Ex-Im Bank achieved a quorum—and the ability to approve deals above $10 million—for the first time since 2015. Combined, these achievements help level the playing field for manufacturers as they face off against competitors around the globe who benefit from more than 100 foreign export credit agencies. 
Winning Historic Victories on Proxy Advisory Firms
Proxy advisors directly impact millions of retail investors, but they have traditionally operated outside of the public eye with little oversight. In 2019, the NAM's advocacy team won a resounding victory with the SEC to limit the influence of proxy advisory firms. Once finalized, this will provide much-needed oversight and will help protect the savings of Main Street investors and the investments of manufacturers in the United States. As a direct result of the NAM's hard work, the SEC announced new guidance on proxy advisory firms that institutes more effective oversight of the proxy firm business—changes that will have a seismic impact on manufacturers going forward.
Proxy firms often have agendas disconnected from companies' success or Americans' financial security, and their reports have been found to contain errors and conflicts of interest. That's why the NAM urged the SEC to act, and manufacturers are encouraged that the commission has heard our recommendations and is working to implement these initial reforms. We look forward to building on these first steps to achieve even more progress." – NAM President and CEO Jay Timmons

"A Way Forward" on Immigration
Immigration reform is essential to our nation's competitiveness. At the NAM, we've spearheaded efforts to fix the broken system, make it more responsive to manufacturers' needs and provide certainty for DACA recipients and undocumented immigrants. We're working with members of Congress to push for smarter immigration policies that advance America's values. Through "A Way Forward"—the NAM's comprehensive, commonsense immigration proposal released in 2019—manufacturers are setting immigration reform priorities, blocking detrimental policies and forging consensus around much-needed change. As the only trade association with equal strength among policymakers, grassroots organizations and business interests, we're quickly and effectively convening stakeholders, engaging communities and driving the agenda around immigration reform.
Spotlight on High-Skilled Immigrants
In July, the House of Representatives passed the NAM-backed Fairness for High-Skilled Immigrants Act of 2019, which would eliminate per-country caps on employment-based immigration. These caps have created backlogs for certain individuals awaiting green cards, deterring talent from remaining in the United States and creating uncertainty for these individuals and their families. Eliminating these caps is a component of the NAM's "A Way Forward."
Reforming OSHA's Injury and Illness Rule
Some fights take years to win. But time and again, the NAM's persistence pays off. In 2019, we won a series of victories against the Occupational Safety and Health Administration's injury and illness rule to ensure accountability and protect workplace safety. Due to the NAM's efforts, the Trump administration announced in 2017 that it would reconsider the rule, and OSHA clarified that post-incident drug testing and safety incentive programs are not prohibited. Now, the NAM's Manufacturers' Center for Legal Action has filed a brief asking a federal judge to invalidate the regulatory provisions underpinning OSHA's 2016 rule—ensuring a future presidential administration does not change course and reimpose the rule. Our work on OSHA's injury and illness rule is a demonstration of our ability to fight complex policies and our commitment to long-term progress.
Securing a Bipartisan "Cadillac" Tax Repeal
Manufacturers have worked for years toward a full repeal of the medical device tax, health insurance tax and "Cadillac" tax—the 40% tax hike on "high-cost" health benefits. Because of the NAM's tireless work, all three onerous taxes were permanently repealed at the end of 2019. While others insisted temporary delays were the only viable option, the NAM continued to push for permanent repeal—and won. 
Protecting Interest Deduction
The NAM brought together more than 80 business organizations to urge Treasury Secretary Steven Mnuchin and National Economic Council Director Larry Kudlow to ensure the Treasury Department implements tax reform's new interest deductibility limits as Congress intended. For tax years beginning in 2018 through 2021, companies are supposed to be able to deduct interest in an amount up to 30% of that company's earnings before interest, tax, depreciation and amortization (EBITDA). Beginning in 2022, an EBIT standard takes effect, further limiting available interest deductions. Treasury's proposed regulation would impose that stricter EBIT limitation four years earlier than expected, so the NAM mobilized to protect the valuable deduction.
Championing Reforms to EPA Cost-Benefit Analysis
With the NAM's support and input, EPA Administrator Andrew Wheeler issued a memo directing agency leaders to reform cost-benefit analysis in the EPA's rulemaking process. This new EPA approach, announced in May, is likely to have a greater positive impact on the future of manufacturing in America than any single EPA regulatory action. In reporting on the announcement, media outlets recognized the key role the NAM played in achieving this long-sought goal.
Improving America's Infrastructure
In March 2019, the NAM announced "Building to Win 2019"—the NAM's ambitious initiative to revitalize our nation's failing infrastructure. This updated proposal serves as a blueprint to repair our roads, bridges, rails, airports, ports and waterways and revolutionize the infrastructure that makes the American Dream possible.
The FAST Act
The NAM is pushing the Senate to support a five-year reauthorization of the expiring Fixing America's Surface Transportation Act of 2015 so that it is completed ahead of the September 2020 deadline—avoiding the short-term extensions that exacerbate our nation's infrastructure deficiencies and project backlogs. The NAM is a prominent voice for transformational infrastructure investment, as outlined in "Building to Win."
Delivering Reauthorization of the CFATS Program
The CFATS program, which identifies and regulates high-risk facilities, was on the verge of expiring in January 2019. With the NAM's aggressive support, Congress reauthorized the program—delivering a victory for our national security and for manufacturers' communities. This victory served as a reminder that manufacturers can count on the NAM to deliver in high-stakes situations with looming deadlines.
Securing Repeal of the WOTUS Rule
The NAM demonstrated the power of our broad coalition and won a victory years in the making when the EPA decided to withdraw the 2015 WOTUS rule that was finalized during the previous administration. With the 2015 WOTUS rule now rescinded, the NAM is continuing its work to provide policy insight and expertise for a new version of the rule that is consistent with the Clean Water Act and protects American waters while providing certainty for manufacturers and landowners around the country. 
Supporting Our Workers
Manufacturers know that our success depends on standing up for our workers.
That's why the NAM played an instrumental role in keeping the PRO Act at bay—protecting the rights of workers and allowing manufacturers to remain competitive.
It's why the NAM joined a coalition of more than 40 business trade associations to support the Equality Act, which is consistent with the values we strive to uphold every day: free enterprise, competitiveness, individual liberty and equal opportunity.
It's why we support efforts to protect the Dreamers to provide certainty for the population of undocumented immigrants who were brought to the United States as children.
And it's why we'll keep fighting for every one of the more than 13 million men and women who make things in America and ensuring that their workplaces and communities are supportive and safe.
Securing National Strategic Partnerships 
The NAM's Council of Manufacturing Associations comprises 260 national manufacturing trade associations and 130,000 member companies in the United States and around the world. The CMA builds these strategic partnerships across the manufacturing industry, helping to strengthen and amplify manufacturers' voices and providing manufacturing organizations with access to NAM industry and policy experts. CMA members gain insights, share perspectives, cultivate innovation, drive impactful coalitions and ensure manufacturers have a strong voice on national policy.
CMA Member Benefits
Access to thought leaders and decision-makers
Strategic partnerships with NAM staff and resources
Advocacy assistance on policy and legislation
Legal support through the NAM's MCLA
Professional development opportunities through CMA leadership conferences
Newsletters and alerts with offering timely news you can use
Events and programming designed to strengthen your bottom line
Building State-Based Networks
The NAM's network of state-based manufacturing organization partners—the members of the Conference of State Manufacturers Associations—drives manufacturers' priorities on state issues, partners with the NAM to mobilize local communities and works with the NAM to move federal policy from the ground up in all 50 states and Puerto Rico. In 2019, the NAM also created a new State Affairs Program, which leverages the advocacy of our state partners to tackle national issues that are playing out in state capitols across the country.
Working collaboratively within and across states, the NAM advances policies that help manufacturers succeed at the local level, from cutting regulations to promoting job growth.
Creating Regional Alliances
The NAM Allied Associations Group of regional manufacturing organizations provides a channel for companies, associations and trade groups to stay involved in policy discussions nationwide. Allied Associations Group members leverage their relationships with congressional delegations and state and local officials to help drive the NAM's work on issue advocacy campaigns. By joining together collectively, the Allied Associations Group ensures that the manufacturing industry's voice is heard in Washington and across the United States.
Reaching Voters Locally
Friends of Manufacturing is a network of manufacturing employees, their families and other grassroots supporters who want a say in the government policies that affect their livelihood. The NAM's digital mobilization platform empowers these friends and recruits them to take action on policy priorities that make it easier for manufacturers to grow and succeed. Their support and engagement enables the NAM to bring our message to the advocates most likely to take action—and to mobilize them in ways that get the attention of elected officials in Washington.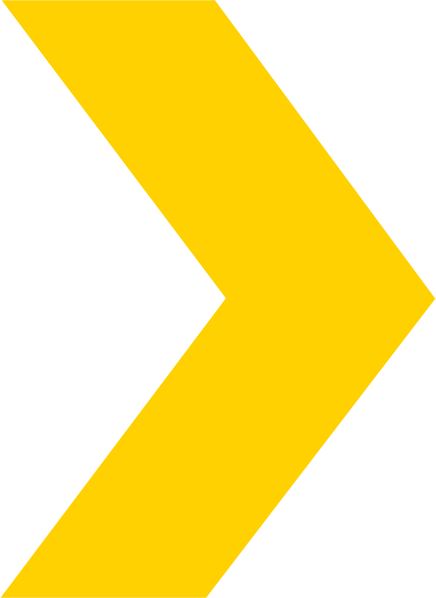 The NAM thrives amid challenging times—achieving what others say cannot be done. In doing so, we are saving our members time and money—and powering our industry to invest in communities, expand operations and hire more workers. With our extensive reach and targeted approach, we deliver unmatched results for all manufacturers in any political climate. That makes the NAM an indispensable investment year in and year out.