Supporting Your Workforce Through The Manufacturing Institute
Supporting Your Workforce Through The Manufacturing Institute
The Manufacturing Institute grows and supports the manufacturing industry's skilled workers for the advancement of modern manufacturing.
The Manufacturing Institute's diverse initiatives support all American workers, including women, veterans and students, through skills training programs, community building and supporting the advancement of their career in manufacturing.
As the workforce development and education partner of the National Association of Manufacturers, the Manufacturing Institute is a trusted advisor to manufacturers, equipping them with resources necessary to solve the industry's toughest challenges.
MI Workforce Support at a Glance
| | |
| --- | --- |
| | What We Do: Support and grow an advanced 21st-century workforce to lead the future of manufacturing. |
| | How We Do It: The MI engages current and future workers—and communities across America—around the reality of modern manufacturing careers. No other organization is doing more to ensure that manufacturers have a robust, skilled workforce to make things in America. |
| | Why It Matters: By 2028, manufacturers will need to fill 4.6 million jobs, according to a study from the MI and Deloitte. Unless we take the right steps now, more than half of those jobs could go unfilled due to the industry's skills gap, as well as misconceptions about modern manufacturing. Together with the NAM, we're working to close that gap and tell the story of modern manufacturing so that you can find the employees you need to succeed and thrive. |
---
Recruiting and Training Skilled Employees

Heroes MAKE America is our initiative to facilitate a mutually beneficial connection between the military and manufacturing. We are committed to helping today's American heroes become tomorrow's manufacturing leaders. Supporting veterans in their efforts to connect to employment is as good for our country as it is for our economy.
Thanks to the support of our sponsors, we have expanded rapidly, adding three additional sites and graduating nearly 300 participants with an average salary of $67,793 and placement in 36 states and three countries. In just a short time, Heroes has grown into a full initiative—not just a training program—providing resources to help manufacturers prepare to welcome and retain this talent into their workforce.
We look forward to diversifying our training and expanding our efforts further in 2020 and beyond to continue to create more than just the industry's workers of tomorrow—but its leaders.
STEP Women's Initiative
The STEP Women's Initiative is the nation's marquee program to close the gender gap in manufacturing. The initiative works to foster a 21st-century manufacturing workforce by empowering and inspiring women in science, technology, engineering and production (STEP) through recognition, research and leadership, as well as by motivating alumnae to pay it forward by mentoring the next generation. The goal is to build networks for women to have support in their industry and to elevate the role models who can inspire the next generation.
STEP Ahead Awards Gala
In 2019, the MI honored 130 women from 101 companies for their professional achievements in the manufacturing industry. Award winners make a commitment to being ambassadors for manufacturing in their communities.
LEARN MORE ABOUT The STEP Women's Initiative
The Federation for Advanced Manufacturing Education (FAME)

FAME trains students of all ages and backgrounds, from recent high school graduates to experienced manufacturing employees looking to advance their careers. An employer-driven earn-and-learn apprenticeship, FAME offers students time in the classroom and on the shop floor, teaching them the culture and skills of manufacturing. After two years, students graduate with an advanced manufacturing technician degree and no student debt. Since 2010, FAME has grown to include nearly 400 partner companies in 13 states, and the MI intends to further expand the program nationwide in 2020 and beyond. Originally developed and refined by Toyota, the MI and Toyota announced a partnership to transition operation and stewardship of the program in 2019.
NAM State of Manufacturing Tour
Each year, the MI partners with the NAM on the State of Manufacturing Tour, shining a much-needed spotlight on the urgency of the workforce crisis in the country—and telling the story of modern manufacturing.
Through 20 events in eight states, the 2019 State of Manufacturing Tour outlined a roadmap for the future of modern manufacturing—namely, showcasing how cutting-edge technologies are helping manufacturers solve tomorrow's challenges today. In addition, the tour focused on inspiring the next generation of the manufacturing workforce. As innovation and automation expand what American manufacturers can do, the NAM and the MI are tirelessly working to attract students to "new-collar" jobs that will build the America of the future. From lifesaving medicines, to life-changing technology, to revolutionized food production methods and new approaches to sustainability, the men and women who join our workforce today will change the way we live tomorrow.
Overall, the tour generated 15 million social media conversations with key audiences, including parents, students, federal, state and local leaders and manufacturing employees.
Ultimately, the goal of manufacturing in America is to improve the human condition, and we need everybody to be focused on the success of manufacturers in America." – NAM President and CEO Jay Timmons
Timmons participates in a tour of the water canning operation on Feb. 19 at the Anheuser-Busch facility in Fort Collins, Colorado.
Sen. Rob Portman (R-OH) greets Steve Staub, president of Staub Manufacturing Solutions, on Feb. 20, 2019, at Staub Manufacturing Solutions in Dayton, Ohio, where he held a roundtable discussion with key industry and community leaders and toured the factory floor. The discussion was part of the NAM's 2019 State of Manufacturing Tour. Photo by Joshua Roberts.
NAM President and CEO Jay Timmons and Manufacturing Institute Executive Director Carolyn Lee participate in a tour of Bishop-Wisecarver Corp. during a visit on Feb. 26, 2019, in Pittsburg, California. Photo by David Bohrer.
NAM President and CEO Jay Timmons and Manufacturing Institute Executive Director Carolyn Lee join Protolabs President and CEO Vicki Holt, third from right, during a discussion with Protolabs leaders and employees and Dunwoody College of Technology students on Feb. 25, 2019, at the Brooklyn Park, Minnesota, facility. Photo by David Bohrer.
NAM President and CEO Jay Timmons and Manufacturing Institute Executive Director Carolyn Lee visit ABB on Feb. 22, 2019, in Mebane, North Carolina, during the 2019 State of Manufacturing Tour. Photo by David Bohrer.
NAM President and CEO Jay Timmons and Manufacturing Institute Executive Director Carolyn Lee participate in a conversation on recruiting and retaining the next-generation workforce on Feb. 27, 2019, during a stop at Salesforce Tower in San Francisco. Joining them, from left, are Achyut Jajoo of Salesforce; Lance Hastings, CMTA president and CEO; and David Seaton, chairman and CEO of Fluor Corporation. Photo by David Bohrer.
MFG Day
On Oct. 4 and continuing throughout the month, approximately 3,000 manufacturers and educational institutions across America celebrated MFG Day in 2019, opening their doors to students, educators, parents and community leaders. Led by the MI, MFG Day is an opportunity for companies to inspire the next generation of manufacturing workers and showcase what a career in modern manufacturing looks like. Every year, MFG Day lets hundreds of thousands of schoolchildren and their families experience firsthand the high-tech innovations of 21st-century manufacturing.
The manufacturing industry presents an opportunity where specialized skills are utilized and workers contribute to projects that improve the world around them each and every day." – Manufacturing Institute Executive Director Carolyn Lee
By inspiring the future workforce, continued #innovation is possible. Thank you @JayTImmonsNAM for joining us on #MFGDay19 and showcasing opportunities in modern manufacturing! https://t.co/Rdgitlk2L0

— SamsungDC (@SamsungDC) October 23, 2019
Last Friday was #MfgDay19 w/ more than 60 area HS students at Sukup to learn about careers in #Manufacturing!

Special thanks to @IowaEnviro ​for leading students in a painting simulator. @CharlesSukup tried as well!#TeamSukup #CreatorsWanted #WeAreMfg #Harvest19 #FBF pic.twitter.com/X4VPMkH1Dm

— Sukup Manufacturing Co. (@SukupMfg) October 11, 2019
Creators Wanted
Creators Wanted is the industry's campaign to enhance outdated perceptions of modern manufacturing among parents and students—showcasing what's achievable through modern manufacturing and spotlighting the growing opportunities for rewarding, lifelong careers. Facebook, Twitter and LinkedIn have reported that Creators Wanted content outperforms industry averages and is driving major engagement among parents and students.

Creators Wanted Fund
In 2019, the NAM and the MI launched the Creators Wanted Fund—an unprecedented multimillion-dollar capital campaign to enable a sustained investment in workforce programs and to help change perceptions of manufacturing careers.
Creators Wanted Tour
Leveraging our nationwide network, we are bringing a "Creators Wanted" mobile tour of modern manufacturing to parents and students in more than 20 states over 18 weeks.
Creators Wanted Digital Campaign
The NAM and the MI have leveraged their unparalleled digital operation—one of the most cutting-edge in the country—with a year-long nationwide marketing and outreach campaign to recruit new talent to the industry.
LEARN MORE ABOUT CREATORS WANTED
American Workforce Policy Advisory Board
Through an executive order, President Trump established the American Workforce Policy Advisory Board to provide advice and recommendations on ways to help the private sector and educational institutions combat the skills crisis. President Trump appointed Timmons, who also serves as chairman of the MI Board of Directors, to the board, which is led by Secretary of Commerce Wilbur Ross and Advisor to the President Ivanka Trump and includes leaders in academia, government and industry, including the executives of several NAM member companies. The NAM and the MI have used this opportunity to showcase manufacturers' leadership and build support for investments in demand-driven education, training and retraining, including training through apprenticeships and work-based learning opportunities.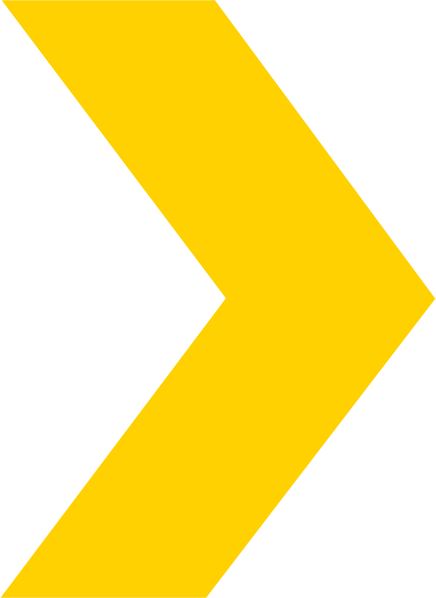 The MI, working in concert with the NAM, is committed to building a strong and vibrant workforce that unleashes the promise of modern manufacturing. From upskilling workers to generating enthusiasm for the industry, we're your guide to a promising manufacturing future.
Previous: Advocating for Your Interests Next: Serving Your Business